THE CRICKETERS ARMS
PUBLIC HOUSE
Traditional City Centre Pub
About Us
WELCOME TO THE CRICKETERS ARMS PUBLIC HOUSE
Welcome to the Cricketers Arms website and by its nature WELCOME to the Cricketers Arms public house. This is the Cricketers Arms of Carlton Place, in the centre of Southampton . We are one of the oldest,  well established, and completely independent pubs on the south coast.
My name is John Cooney and I am the proud owner and I support a brilliant team. We pride ourselves in providing a warm, cosy ambience and the best standards of customer service.
We also provide a wide range of fine beers including locally provided REAL ALES, fresh home food specialising in succulent STEAKS and home made BURGERs. We are one of the few places where you can enjoy T bone steaks.  All our produce is sourced locally.
On Sundays we also serve the finest of roast dinners which have won multiple awards.
Please note that owing to the ever increasing popularity of our food dishes, reservations are recommended. Please use this website or call us on 02380 226448.
We show live sport both inside and a covered outside area, and have LIVE music most Friday's and Saturday evenings .
We look forward to you visiting us..................
We look forward to welcoming and serving you.
John Cooney,

 

October 2022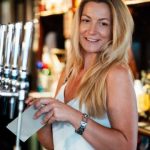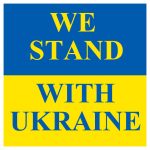 TripAdvisor Reviews
Excellent value offer £14.95 for a burger & pint. Fish burger was tasty as I am told was the cheese & bacon burger. Good range of real ales - don't drink lager but good choice of those as well.
A good pub atmosphere - sports channel on but with good music instead of indecipherable TV sound.
Date of visit: November 2022
Ask Kate H about The Cricketers
A group of us are just back from a great trip to Southampton which was made even better by visiting the Cricketer's for food and a few drinks while watching some sport.
Really excellent food - especially great T Bone steaks at very reasonable prices but also a variety of other dishes on offer.
We were there on the Saturday afternoon and went back for Lunch on the following Monday!!
Great food, super location, very nice and personable staff - would highly recommend it.
Date of visit: October 2022
Came here for a last minute roast and wasn't disappointed!
Grateful to get in so last minute on a bank holiday too.
My husband had the lamb and I had the chicken and both were thoroughly impressed with how tasty they were, although we were disappointed we couldn't finish them!
Food was boiling hot. Service was brilliant - staff were attentive and friendly.
Can't wait to return!
Date of visit: August 2022
Ask lkf22622 about The Cricketers
Visited yesterday for Sunday Lunch with five people. The food, beer and great friendly service were all excellent.I had lamb shank, which was so tender it melted in your mouth, the others all had beef, which they said was the same.
Along with a Yorkshire pudding, great roast potatoes, veg and pigs in blanket's, with a rich gravy, we couldn't fault it.After a another great pint from their extensive bar we even managed to make space a tasty pudding.
In this day and age, it was also good to see great value for money prices too. Would highly recommend a visit, we will certainly be back, to try the midweek menus too.
Visited Southampton for the weekend and popped into The Cricketers for a few Beers and Spirits and was served by the lovely Molly! She was very welcoming, friendly, professional and attentive!
A live band was expecting to play and all around great place for a few drinks, lively atmosphere and guests had the option to control the music, meaning there was a range of music to enjoy! Will definitely visit again in the near future!
Date of visit: May 2022
I've visited The cricketers many times now and I have always received amazing service.
The drinks are great value for money and if you happen to go in on a Sunday I highly recommend the roast!!
Date of visit: May 2022
Ask chelsearA7209BO about The Cricketers
OPENING TIMES:
Kitchen
Mon to Thurs - 18:00 to 21:00
Friday - 12:00 to 14:00 & 18:00 to 21:00
Saturday - 13:00 to 20:00
Sunday - 13:00 to 16:00 & 18:00 to 20:00
OPENING TIMES:
Monday to Thursday - 17:00 to 24:00
Friday - 12:00 to 1:00
Saturday - 13:00 to 1:00
Except Saints Home Games
Sunday 12:00 to 24:00